Gothenburg, 2-3 June, 22-23 September and 1-2 December 2016
FAMOS has been invited by the Swedish Shipowners' Association to participate in three workshops about "Energy efficiency at sea" and how related ideas and results can be implemented in the daily work of onboard personnel.
FAMOS contributes to the workshop with a presentation of the project and an exercise where the participants get the task to determine the most energy-efficient route, based on how depth implicates effects like squat and banking, out of three examples. Charts and a bathymetric model are handed out together with the route suggestions.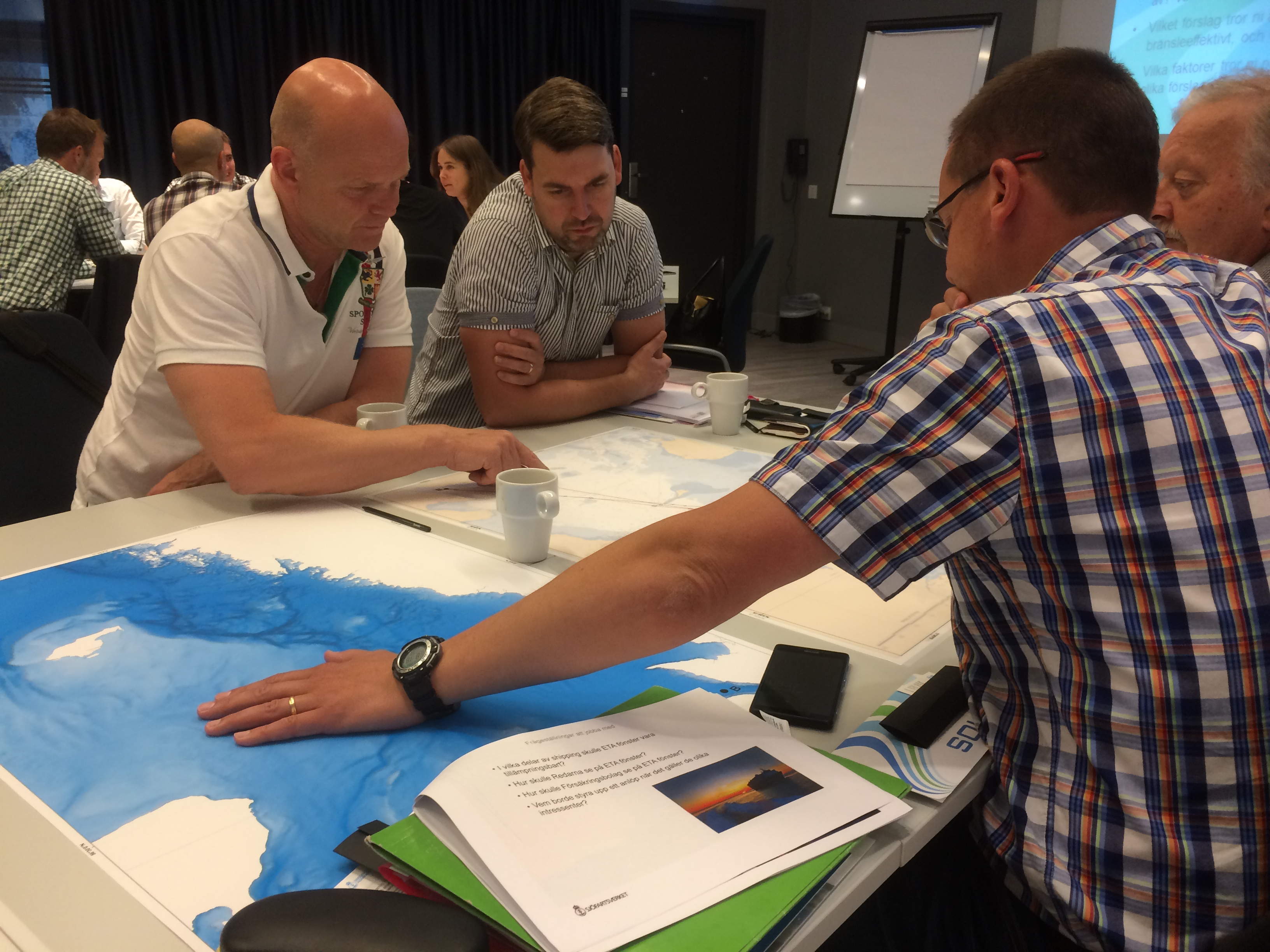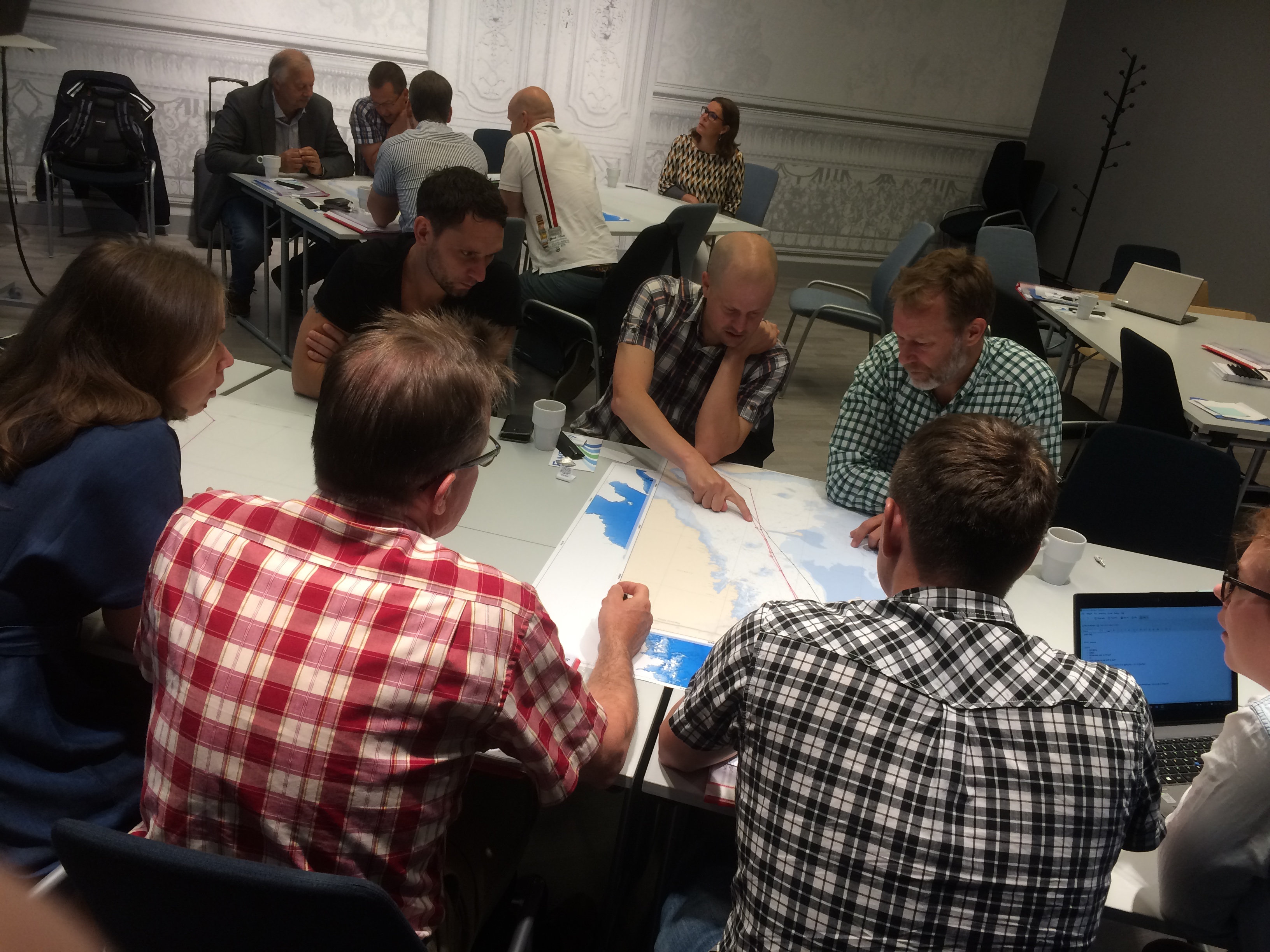 The exercise works as an eye-opener for the participants – mostly marine engineers, deck officers and pilots – and it leads to interesting discussions about the importance of reliable depth data in order to develop energy efficient route optimizations based on the ship's draft and the water depth.
The three different route simulations were calculated and developed by project partner SSPA, with a remarkable difference in fuel consumption between the route alternatives, where water depth in relation to draft is an important factor when looking at energy effective routes.